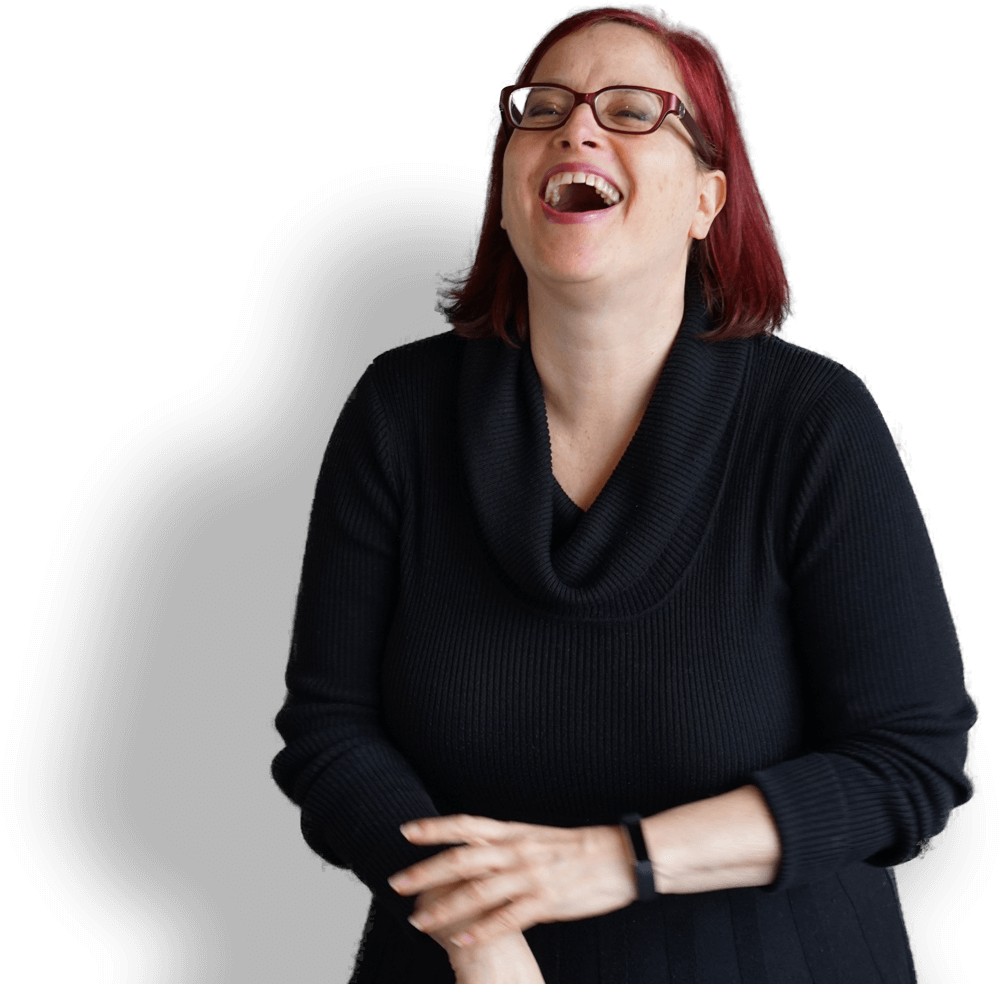 Courtenay was conceived when her parents had sex in Fort Benning, Georgia some years ago. She was born nine months later, asking if they could please turn the music down in the delivery room. In her first years of life, she enjoyed naps, peeing and pooping, and eating. She still enjoys all these things. Eating and napping are her favorite.
Once she was of college age, she studied theater, film theory and women's studies at New York University. While there, she met all the brilliantly funny folks who would become The State on MTV, and two years of sitting in on their writers' meetings was the beginning of her comedy education.
After some flailing around post-New York, Courtenay landed in Portland, Oregon and began her advertising career working in IT at an agency whose creative director told her she "would never be a writer." After a series of charming all-employee IT emails, she did become a writer at that agency and that creative director can suck it.
But her advertising career was thwarted by the siren song of public radio glamour. In 2003, she was asked by Kate Sokoloff and Robyn Tenenbaum to work on a new idea for a radio variety show that would become Live Wire—now a nationally-syndicated show on over 100 stations nationwide. She was the host, co-producer and head writer for the first 9 years, then stepped down (it's a long story*) and became just co-producer and head writer for three more years.
In 2016 and 2017, she wrote a book about a year in which she tried to teach her anxious brain that everything would be okay by doing things that scared her. That book is Okay Fine Whatever: The Year I Went From Being Afraid of Everything to Only Being Afraid of Most Things.
*…which you can read in the book.
FAQs
How do you pronounce your name?
It's COURT-knee HA(like laughing)-my-ster.
Is it weird that you write humor and have a name that essentially means the master of laughing?
No. I saw my name as my destiny and worked my whole life to fulfill it.
Is Portland just like the show Portlandia?
Omygod shut up.