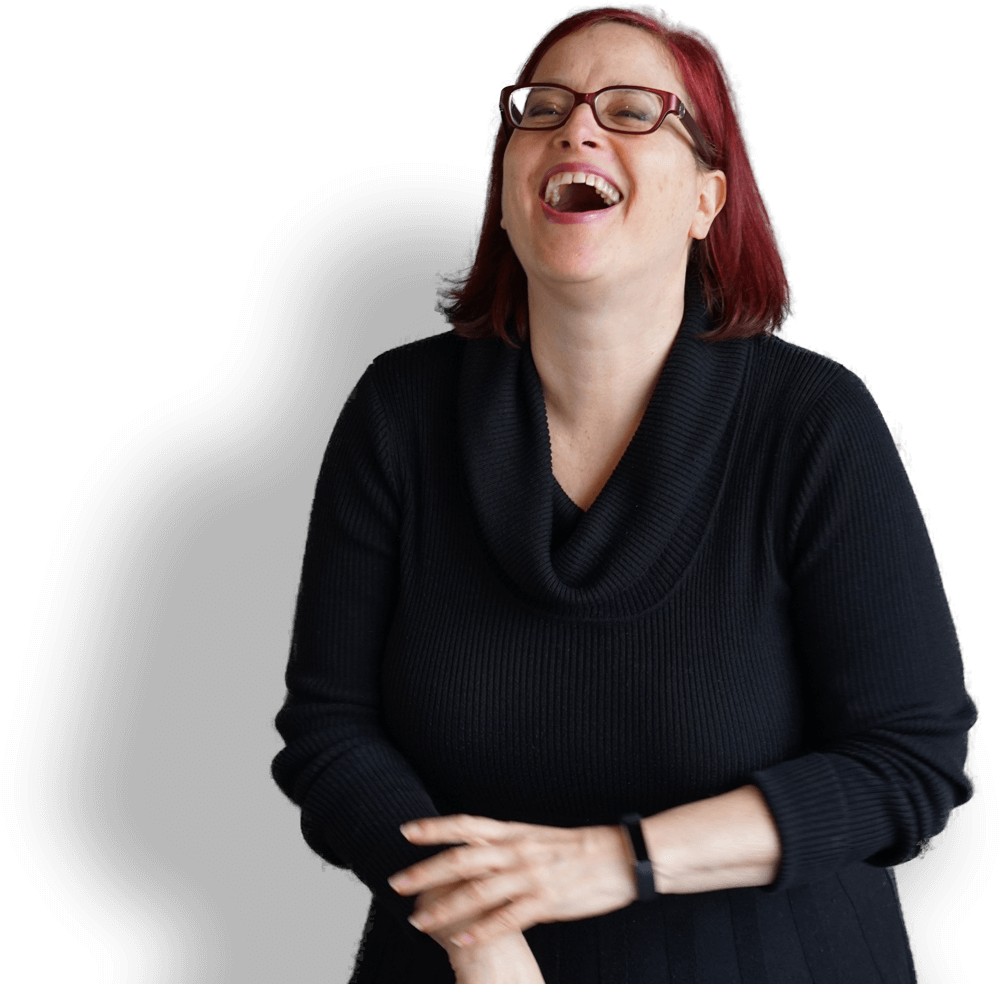 Courtenay was conceived when her parents had sex in Fort Benning, Georgia some years ago. She was born nine months later, asking if they could please turn the music down in the delivery room. In her first years of life, she enjoyed naps, peeing and pooping, and eating. She still enjoys all these things. Eating and napping are her favorites.
About 18 years after she was out of diapers she attended NYU, where she met all the brilliantly funny folks who would become The State on MTV. Two years of being their lackey and sitting in on their writers' meetings were the beginning of her comedy education.
Three years later, Courtenay landed in Portland, Oregon, and began her career at an ad agency whose creative director told her she would never be a writer. She later became a writer at that agency and that creative director can suck it.
In 2003, Kate Sokoloff and Robyn Tenenbaum asked her to work on a new radio show that became Live Wire—now nationally syndicated on 200 public radio stations. She was the host, co-producer, and head writer for the first nine years, then stepped down as host (it's a long story*) but continued as co-producer and head writer for three more years.
She then wrote Okay Fine Whatever: The Year I Went From Being Afraid of Everything to Only Being Afraid of Most Things, a book about a year in which she tried to teach her anxious brain that everything would be okay by doing things that scared her. (Ask your independent bookseller if Okay Fine Whatever is right for you!)
You can find her work in The New York Times, McSweeney's, Bustle, Portland Monthly and The Portland Mercury, among others. 
She's currently working on a second book about her desperate battle to escape diet culture but also not die, teaching memoir classes and periodically finding her way back onstage to interview brilliant women like Tig Notaro, Cheryl Strayed, Chelsea Handler, and Amy Sedaris. 
*…which you can read in the book.
FAQs
How do you pronounce your name?
It's COURT-knee HA(like laughing)-my-ster.
Is it weird that you write humor and have a name that essentially means the master of laughing?
It is. I never really thought about it, but now it feels like a lot of pressure. I wish you'd never asked it. Fuck.
Is Portland still on fire from all the rioting and protests?
Oh definitely. I'm on fire right now, but still managed to throw a brick through the window of an old-timey-yet-hipster-esque haberdashery because The Patriarchy loves a good bowler.