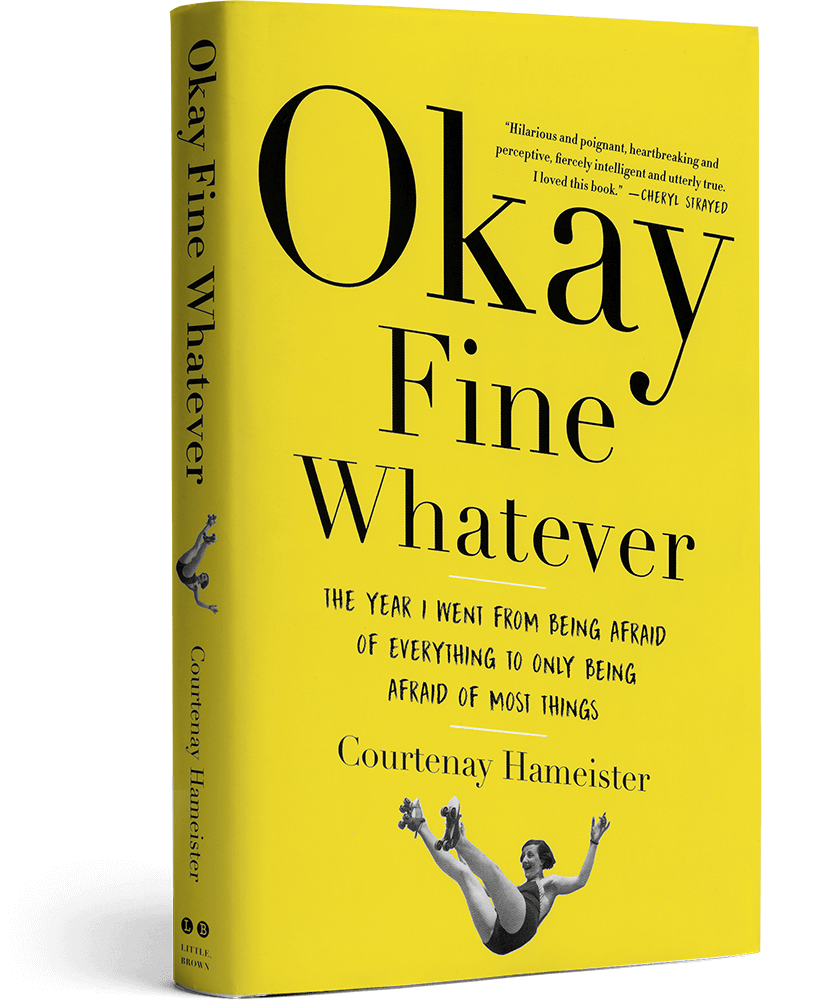 The story of one chronically anxious woman's attempt to become braver, one insanely awkward adventure at a time.
"You guys, this book is fucking funny."
— Chelsea Handler —
Standup comic and New York Times bestselling author of Life Will Be the Death of Me
"It's a rare writer who is as frank, funny, and smart as Courtenay Hameister is on the page, and in Okay Fine Whatever her talent for all of these things is on full display. It's one of those books that takes you into its grips. It reads like an adventure novel and a secret whispered into your ear. I loved this book. I think you will too."
— Cheryl Strayed —
New York Times bestselling author of Wild and Tiny Beautiful Things
"Inspiring, poignant and laugh-out-loud funny."
— Booklist —
"A witty, wise call-to-arms for the anxiety-ridden in a period when we're more anxious than ever. A timely book for these end-of-times times."
— John Hodgman —
New York Times bestselling author of Vacationland
"The author not only chronicles how she faced her inner demons and won; she also offers a reminder that doing even the smallest thing to conquer fear 'is enough to change a lot.' A fresh, intelligent memoir."
— Kirkus Reviews —
— Kara J., Amazon Customer —
"Inspiring from the first pages. Courtenay fearlessly lets us into her head; she didn't clean up in there before company came over, and I am so glad. Her risk-taking adventures in career and love are more stirring to me than any daring physical feat."
— Jen Kirkman —
New York Times bestselling author of I Know What I'm Doing
"This bitingly funny memoir chronicles the year the author faced her fears. A smart, inspiring read."
— People Magazine —
"Courtenay deftly executes one of the most difficult feats for a writer: she makes the smallest moments vivid, meaningful, and laugh-out-loud funny. You'll be rooting for her the whole way, and she'll surprise you at every turn with her fortitude, her sparkling feats of fearlessness preserved in riotous detail, and her joie de anxiety."
— Annabelle Gurwitch —
New York Times bestselling author of Wherever You Go, There They Are
"I loved this book so hard. Courtenay Hameister makes me feel thrilled to be alive-even though most things in life scare the crap out of me so much it's hard for me to walk out of my own front door. Okay Fine Whatever is a brilliant testament to the fire of the spirit for misfits and scaredy pants everywhere. A soul triumph. A reason to live."
— Lidia Yuknavitch —
Author of The Book of Joan
"Courtenay Hameister wrote the following sentence and for this sentence alone she should be world famous: 'Like the snowflake of the genital world, no two vaginas are ever alike.' Her stories are honest, funny and touching. I love her work and so will you."
— Mike Sacks —
Author of Poking a Dead Frog: Conversations with Today's Top Comedy Writers
"Courtenay Hameister's frank, hilarious chronicle of facing her fears promises hope and laughs while staying real."
— Paste Magazine —
10 Best Books of July 2018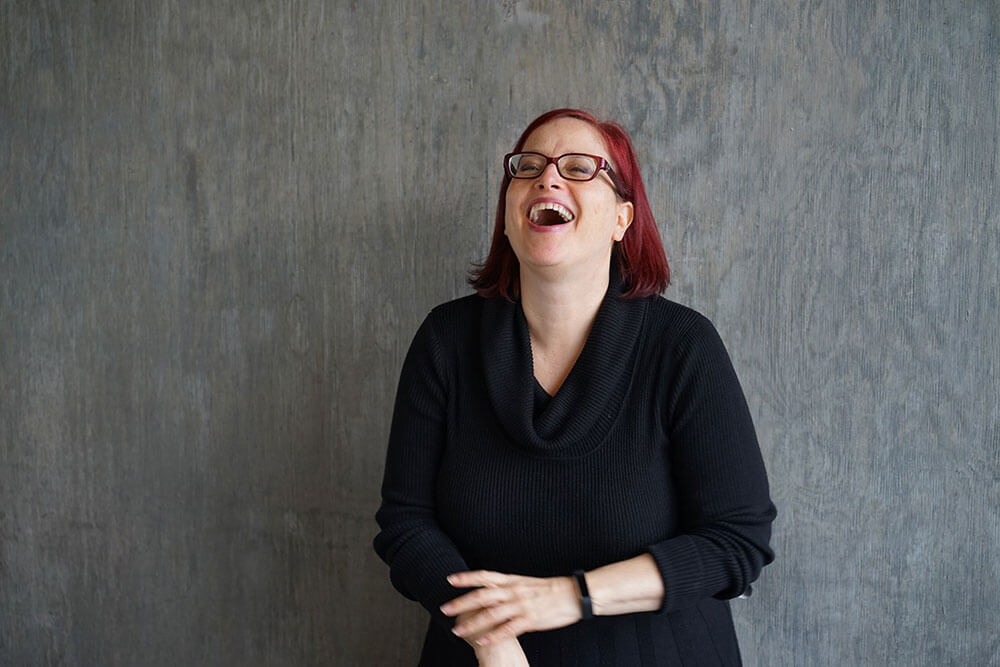 Courtenay Hameister is a writer, performer, teacher, editor, and playwright. For nine years, she was the host, head writer, and co-producer for Live Wire, a nationally syndicated public radio show in Portland, Oregon. Her work has appeared in The New York Times, McSweeney's, Portland Monthly, and Bustle. Her book was a semi-finalist for the Thurber Prize for American Humor in 2019.